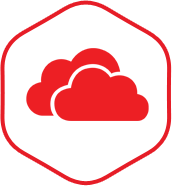 Mail Security
Protect your business from the latest malware and emerging online threats with our solution from McAfee, the world's largest dedicated security technology company. McAfee integrates anti-malware, anti-spyware and anti-virus software with security management features. This delivers unsurpassed real-time visibility and analytics, reduces risk, ensures compliance, improves internet security and helps businesses achieve optimal operational efficiencies. Protect your network – your servers, PC's, mobile devices and data.
Protect your PC's, servers, mobile devices and more
Call us now for a quote on 0203 642 3040
Anti-Spam / Anti-Virus powered by McAfee
Email Security
Inbound spam and virus filtering
Outbound email virus and content filtering
Spooling of messages if your email servers are unavailable
Transport layer encryption
Content Policy Management
Manage email file attachments
Customisable content-based rules
Compliance lexicons
Regular expression pattern matching
Languages
User interface: English, German, French, Japanese, Spanish
Support
Hierarchy Setup
Up to 2 hours technical training
24*7 Support

A safe route for mail entering your network
McAfee intercepts and filters out spam, viruses and malicious attacks such as (DOS) denial of service and directory harvest attacks before they are delivered to your mail servers. There is no message loss and the administrator has complete transparency, being able to see all filtered mail – accepted and rejected.

McAfee guarantees availability and delivery
You can rest at ease knowing that McAffe guarantees 99.999% email processing availability and 100% virus protection for email.

Email policies set by you
Create your own email usage policies to suit your company or legislation. Customise polices via a simple easy-to-use management interface to role-based groups or individuals.

Setup and maintenance made easy by Fortis
Fortis Hosting will work with your Network Administrators to seamlessly manage the setup of McAfee to work for your email system. We will provide guidance from start to finish, including McAfee's hierarchy set-up and full administrator training.

Data protection
If you are required to send and receive protected sensitive messages, McAfee allows the use of industry standard SSL and TLS protocols