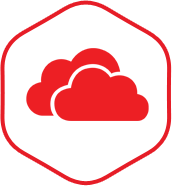 Data Backup Service
The need for uninterrupted access to data and the pressures on your daily backup window adds up to constraints on time, disk capacity and cost, which have made a truly secure third party backup system an essential requirement for any business.
The preservation of multi-terabytes of data, as well as the growth in government regulation requiring companies to preserve and manage essential data has also stimulated the expansion of offsite backup services, which now increasingly provide the fully automated preferred choice for business.
Here at Fortis Hosting, we recognise the need to securely store Big Data off site and that data being an asset to you. For companies who have a large amount of reference or archival data, we can certainly help.
Historically, it has not been cost effective to store Big Data off site – we have now changed that! We can offer a secure private Cloud Based storage from as little as 2p per GB per month (£20 per TB per month).
Efficient and secure
Our backup facility is efficient, secure and free from human error, with all data held in the UK. We have designed it from the ground up to be a reliable and cost-effective solution for storing large amounts of data with secure access. Once set up, it is simple and practical, requiring no technical knowledge from users.
The Fortis Vault facility is designed with bandwidth and storage capacity to accommodate the most demanding of multi-terabyte backup requirements for individual companies, or for service providers requiring a secure and reliable backup system to meet their clients' needs.
From 2p per GB per month
Private Cloud
256bit encryption
No transit fees
All support inclusive
Multiple versions
Agentless software
Fully managed service
ISO 27001 Data centres
Data stays in the UK