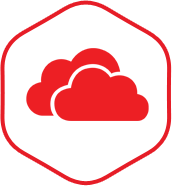 Powered by Sonian
With email archiving, every message is saved, indexed and searchable. Our Cloud-based Sonian offering gives you unlimited storage and retention. It's a cost effective solution for compliance regulations and discovery requests. Help protect your intellectual property and support your Disaster Recovery plans with our Sonian offering now!
Preserve data
Support search & discovery
Manage email migration
Protect IP
Free up mail space
Archive activity reporting
Maintain compliance
Suitable for MS Exchange, Gmail, Lotus and more..

Secure Email Capture Archiving
Stores all inbound, outbound and internal email messages, including attachments, in one central archive located in Sonian's high security data centres. This is a highly reliable and redundant offsite backup. You can search your archives on demand with a range of search methods including date range, sender, recipient, subject, content and more.

Personal Archive
Save your administrator time dealing with individual requests by allowing users to search through their own online email archive. They will be able to search and restore any of their own messages that have been archived.

Email Security
Message archiving integrates with your existing message filtering security service to ensure only email free of spam and viruses is archived. Emails released from quarantine by administrators are also archived. If your server uses TLS (Transport Layer Security), emails are automatically accepted for archiving.

Investigations Management
Administrators can manage the archive at various levels including giving authorised users the ability to search the central archive. Restrictions can be put in place so authorised users can only search a specific set of senders or receivers. You also have the ability to audit a user's activities in the archive, including the search criteria entered and which messages the user viewed, with dates and times, in either the corporate or personal archive.

Cloud Scalability and Business Continuity
We give you the ability to store unlimited amounts of email for as long as you wish, without any additional hardware. In a disaster situation where your email server is unavailable, message archiving will still archive emails before they are spooled for delivery.

Fast Installation and Easy Management
Sonian Message Discovery doesn't require any hardware installation and is managed through a simple web interface.