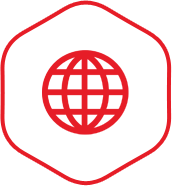 High end performance
Run your business using your own Virtual Private Server (VPS) based on Microsoft's Hyper-V platform. If you are looking to host multiple websites, databases, CRM's, applications, blogs or want a test environment or fail over server for your primary site, Fortis Hostings VPS solutions are for you.
VPS offers a wide range of advantages
Ultimate reliability in business continuity and uptime using clustered servers and SANs to protect from data loss and downtime. No large upfront costs for server hardware and software.
Fast and easy server upgradability – need more RAM / storage / faster CPU? Just click and go!

Build Your Server
We enable you to build your server fast, cost effectively and to your specification Various configurations to choose from – entry level web servers to enterprise business database solutions or opt to define your own bespoke solution.

Dell Architecture
The Fortis Hosting environment is built on Dell PowerEdge Server Cluster technology and Dell Equallogic SAN solutions, incorporating the latest Intel X86 processor architecture

Server Security
Our replicated SAN solutions ensures your VPS is highly available and seamlessly protects you from data loss and down time. We provide you with a managed firewall protecting against intrusion and malicious attacks. Ports can be opened on request.

Dedicated VPS Support Team
Fortis Hosting has a team dedicated to all queries and problems relating to our VPS solution. No problem is too great or too small, as we're committed to supporting business continuity and growth for our clients.

Scalability
Upgrade your server easily by selecting and purchasing the components you want to enhance. Purchase additional IP addresses as desired. If you find you are no longer using the resources, you are free to downgrade at any time before the beginning of your next billing cycle. Load- balance your solution across multiple VPS. For more information contact us 0844 414 5656

Advanced Server Administration and Support
Optional paid support is available for those who need an extra helping hand. We will: manage and monitor uptime of the server with email and text alerts; update operating systems with the latest Microsoft patches; Install and administer SQL Server databases, where required; undertake general day-to-day maintenance and upkeep of the server. Prices starting from £25 per month.