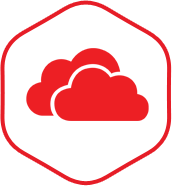 Secure business email
Hosted Microsoft Exchange is a secure business email service that allows you to effectively manage communication and share information through your business. Our hosted method of Microsoft Exchange enables you to keep costs to a minimum and pay monthly per user with no lock in minimum term contracts.

Save Costs / Be Efficient
No need to purchase expensive servers and equipment that needs to be installed and maintained by skilled staff. Only pay per mailbox required and scale up or down when you need. All our mailboxes come with a generous 25GB of storage and there are no hidden costs.

Connected On the Go
Access your mailbox via multiple locations using varying methods. All you mobile devices will be synched. Your mail, calendar appointments, contacts, notes and tasks will be available on your smart phone or tablet be it Windows, iOS or Android.

Always Up to Date / Always Ready
With our hosted exchange service you will always have the latest version and software as we will upgrade you at no further cost and there's no need to be concerned about business downtime as our platform comes with 99.99% uptime, guaranteed!

Secure and Safe
Enterprise-level anti-spam and anti-virus is included FREE. We will also protect you in the event that you lose your phone or tablet. At a click of a button we can wipe your data remotely, preventing any unauthorised access.
Take full control over your communications with our all inclusive Hosted Exchange offering
25GB Storage
Outlook Anywhere / Outlook / Entourage
Free Outlook 2013
Anti-spam / Anti-virus
Public Folders
Email Backup
Smart Phone / Active Sync
Control Panel
Free Pooled SharePoint
Data stays in the UK

Customer Service
Fortis Hosting prides itself on providing customer care that excels. We will assist you prior, during and after you purchase from us. We have UK based, friendly and skilled technical staff ready and waiting to take your call. No problem is too small or too great – we are always ready to help.

Fortis Hosting Data Centres
We only use UK based state of the art energy efficient Tier 4 Data Centres and proactively implement 24/7 monitoring and reporting throughout our platform. Our whole infrastructure is backed by 99.99% SLA uptime guaranteed. If you want secure, resilient, multi redundant Cloud services, our Data Centres provide the very best on offer.