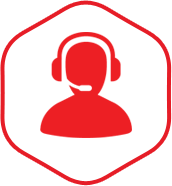 Cloud reseller service
If you are an IT support or supply company and are looking to move into Cloud Services we can help. We have invested heavily into our Cloud platform so you don't have to.
We offer a referral program whereby you can pass an opportunity to us to manage fully for an incentive return. Alternatively, should you wish to maintain your relationship and manage your customer account directly we can offer you a white label Cloud reseller service where we will provide you with your own branded portal visible to your customers and you manage and support the services provided.
Fastrack into providing Cloud Services
Save on massive up front infrastructure costs
Get trained on Cloud platforms by industry experts
Delay no further and join us in the Cloud
No lengthy tie-ins
There are no lengthy tie-ins or complicated contracts with us. Ease of engagement with our resellers is key because we understand an uncomplicated structure allows you freedom to maximize every opportunity.
All our resellers will benefit from our own in house technical resource, training and industry leading discounts to enable you to fast track into the Cloud and provide services aligned to one of the largest growth areas in the IT sector today.
Referral options
No lengthy contracts
Industry leading discounts
No upfront costs
Own branded portal
Provide more to existing clients
Product training provided
Retain customers looking to go Cloud
Ongoing technical resource
ISO 27001 UK Data Centres