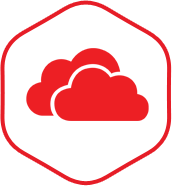 UK Based Cloud
Elastic, scalable and cost effective
Fortis Hosting can provide you with secure cloud services, eliminating the need for costly equipment in your office. We have built our own IT Cloud Platform to provide services ranging from a single server solution for small companies to multi tenanted clustered solutions for larger organisations.
It is perfectly reasonable to do away with bulky servers, installation fees and even comms rooms with our Cloud services. You will always be guaranteed of having the latest updated software for you applications such as MS Office. Meet and exceed regulatory compliance with your Disaster Recovery plans using our Cloud and Remote Backup facility.
Feel free to browse further in this section using the tabs at the top of the page or contact us to find out which packages would be best suited for you.
Let our Cloud services free you from IT constraints – join us in the Cloud!
24/7 Call Centre Support with dedicated engineers ready to assist
24/7 Active monitoring and reporting
State of the art Tier 4 UK Datacentres
ISO 27001 accredited
99.99% uptime SLA guaranteed
Tailored packages to meet your needs
Upscale or downscale when you need to
Latest software and all maintenance releases automated for you
No large upfront hardware or install costs
Monthly payment models
Adhere to compliancy and regulatory governance
All Fortis Cloud Data stays in UK