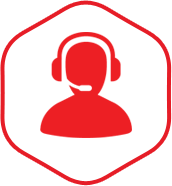 Beyond the virtual
At Fortis Hosting, our services extend beyond providing you with the virtual. We have a dedicated, highly skilled team in-house, with decades of experience to assist you with IT roadmap planning, consultancy or new projects. We can provide valuable insight on the best IT business solutions specific to your organisation and vertical.
As your business grows and develops, your IT needs will change also. Technology is dynamic. New solutions to old problems provide opportunities for streamlining your IT systems and your business model. But making the right choices for your business is becoming increasingly more complex. So the need for experts who can guide you through the process of selection, planning, design and implementation becomes more pressing.
Perhaps you are an IT Manager tasked with creating a new multi-site environment for Microsoft Exchange and other shared applications, or you are looking for someone to analyse your current infrastructure and advise and recommend business-critical improvements? Our expert consultants will help you manage the costs of your project and be there to support you during and after its implementation to ensure that your IT system complies with your exact requirements and conforms to industry standards.
We can work alongside your IT specialists in a purely consultancy role, or complement their skills as project managers. Whatever the scenario or level of our involvement, we are here to help.
Full IT infrastructure audit and analysis
Feasibility study for Cloud based computing
SAN, storage management and backup consultancy
Mac (OD) and Windows (AD) network integration
Virtualisation, network infrastructure and design
MS Exchange and bespoke application migrations
MS Sharepoint, CRM business consulting
Disaster recovery contingency planning
Wireless network design and installation
IT roadmap planning